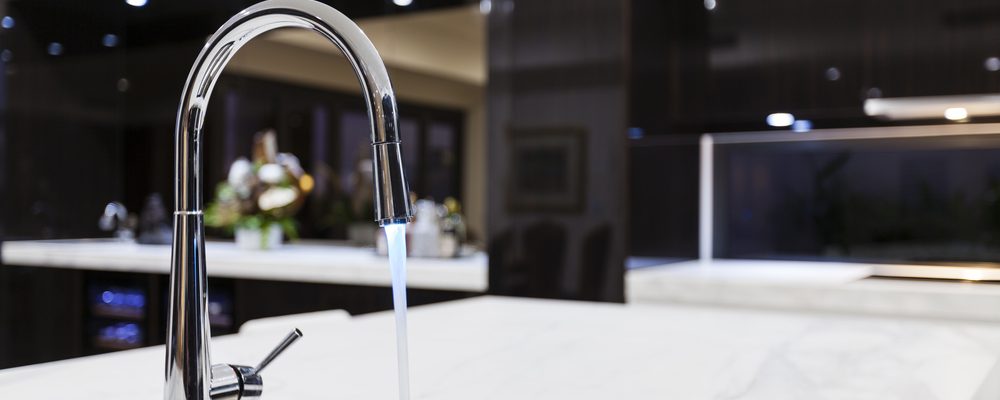 Upgrade Your Home with the 5 Best Smart Faucets of 2021
Smart home technology offers innovative and intuitive ways to make everyday living more comfortable and sustainable. A new emerging trend that many homeowners are keen to try is the smart faucet. From touchless taps to voice commands, you'll be amazed at how they can increase efficiency and enhance your home.
Smart faucets are a worthy home investment because they come with many benefits. They can help you conserve water with automatic shut-off features, bring water to an ideal temperature with presets, prevent germs and bacteria from spreading with hands-free control, and minimize hassles from emergency plumbing situations with preventive leak detection.
If you've been thinking about upgrading your kitchen faucet, this article is for you. Check out our list of the best smart faucets for 2021.
Let's delve right in!
1. Moen 7594ESRS Arbor Smart Faucet
The Moen 7594ESRS Arbor smart faucet is a crowd favourite and has been hailed as Amazon's choice with over 6,000 reviews and an average rating of 4.6 stars. Here are some key features you'll love about this smart faucet.
App and Voice Control Function – The Moen smart faucet comes with an exciting application and voice-control option compatible with Amazon Alexa and Google Assistant. 
Fully Customizable Presets – Make daily tasks fun and easy by creating and saving personalized presets with instructions on preferred water temperature or measurements. For example, "Alexa/Hey Google, ask Moen to dispense one cup of hot water." Like other traditional faucets, it can also be operated hands-free or manually.
Wave Sensor – This touchless smart faucet is also equipped with a wave sensor that lets you turn the water on and off with a simple hand movement. 
Power Boost™ – The Moen Arbor smart faucet comes with a patented technology that delivers boosted water performance with the push of a button. Enjoy a faster clean up and a faster fill.
Spot Resist™ Stainless Finish – It's resistant to hard water splashes and fingerprints, making it easy to clean and maintain.
Sleek and Stylish Design – This smart faucet comes in a variety of rich colours and finishes, which makes it suitable for any homeowner — whether they have a classic or contemporary taste for interiors. 
2. Delta Essa Smart Faucet
Delta's Essa smart faucet is a top-rated product that promises to make home life more satisfying. Find some of its standout features below!
VoiceIQ Technology – The Essa smart faucet seamlessly connects to Amazon Alexa or Google Assistant-enabled devices. 
Diamond Seal Technology – Giving you the best bang for your buck, this smart faucet is crafted with the hardest naturally occurring substance on Earth, guaranteeing lifetime performance and reliability.
Magnatite Docking – It features a strong magnetic power that conveniently pulls the faucet spray wand back in place when not in use. 
Touch2O® Technology – Touch it anywhere or simply wave your hand to activate the sensors.
Brilliance Finishes – The Essa smart faucet will always look shiny and new because of its unique feature that prevents corrosion, rusting, tarnishing, and discoloration.
Touch-Clean Spray Holes – Maintaining your smart faucets will be a breeze with its self-cleaning technology that effortlessly gets rid of lime and calcium deposits with just one touch.
3. GIMILI Touchless Spring Faucet
If you are looking for a smart faucet that's in a budget-friendly range, the GIMILI Touchless Spring is one of your best choices. Here's what's in store for you:
Motion Sensor Technology – Thanks to this smart faucet's advanced motion-activated sensors, multitasking is possible with its touchless control. The water also automatically shuts off within three minutes, helping you save on utilities.
Stream, Spray, or Sweep Function – The GIMILI smart faucet is equipped with a pull-down sprayer that features multifunction settings. It delivers strong water pressure in different modes that are suitable for various applications. Whether you're washing dishes or fresh produce, or sweeping away stubborn food particles stuck on plates or the sink, this touchless smart faucet can take care of everything.
Premium-Quality: Lead-Free, Solid Brass Body – GIMILI's smart faucet is made of durable materials and is free of lead or any traces of harmful substances. Because its ceramic cartridge passed 500,000 rigorous cycle testings, you can rest assured you won't ever have to deal with water leaks.
4. Kohler Tone Touchless Smart Faucet
Kohler's Tone Touchless smart faucet exudes luxury with its fusion of a minimalist mid-century and modern design. Combining beauty and functionality, it comes with the following smart home features:
Response® Technology – Uses a state-of-the-art motion sensor that lets you wave a hand or even an object to activate. It comes with an LED light that tells you when it's ready to respond.
Powerful Voice Control – You can simply tell your smart faucet exactly how much water you need and how you like your water.
AC Powered – There's no need to think about replacing batteries because this product is AC powered.
KOHLER Konnect™ – This smart faucet features a flawless connection with Amazon Alexa, Google Home, and Apple Home Kit.
Boost Technology – Never worry about a lack of water pressure again. The Tone smart faucet increases the water flow rate by 30% with the press of a button. Use the Boost feature for faster filling or when cleaning the sink/dishes.
5. APPASO Touchless Smart Faucet
Another incredibly affordable option is the APPASO Touchless smart faucet. Here's what you can expect from this product: 
Motion Infrared Sensor – Like all smart faucets, APPASO offers the ease and convenience of a touchless tap.
Automatic Water Shutoff – The water will turn off automatically within three minutes to prevent children or pets from wasting water.
Sensor Alert for Battery Replacement – When the batteries hit less than 10% capacity, the sensor light will flash 10 times to remind you that they're due for replacement. You can still use it as an ordinary faucet as long as the valve of your control box is open.
Professional Faucet Installation and Maintenance by PlumbWize
Minimize risks for leaks and other emergency plumbing situations by having your smart faucets installed and maintained by professional plumbing experts.
PlumbWize offers an extensive range of drain and plumbing services for both residential and commercial clients. We also conveniently cater to several cities in Southern Ontario, including:
For detailed information about our services, contact PlumbWize today!